Q & A for Greenfields Exploration Limited
Welcome to the offer Q&A Forum. This is where you can learn more about the offer or consider the views of other potential investors.
Posting a question for the company or the platform is free, and can be done from this page or the Offer Landing Page through clicking the
button, although only verified investors can post a question, and please note that your question will be subject to moderation rules.
Make false or misleading statements is strictly prohibited and may occasion penalties under the Corporations Act.
As per our terms and conditions and investor agreement, you are required to notify Billfolda(and other users) if you are associated with the offer in any way, (for example; as a relative, employee or supplier to the company making the offer) prior to posting or replying to q question.
Matthew Stuart Pinter Super admin
Welcome to the Greenfields Exploration Offer forum.
This is where you can ask the issuer or Billfolda questions out the offer, and share them with other potential investors.
We want you to explore the offer and share that experience with others so please feel free to let us know if you have feedback, or any considerations that are not being met throughout the document.
Cheers,
Matthew (at Billfolda)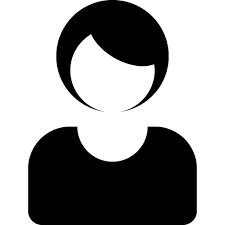 Peter Hilton Causley Investor Exempt
What is the date for the commencement of exploration?
when do we expect to hear of success or failure of first pass explorations?
Matthew Stuart Pinter Platform replied

Peter,


Thank you for your enquiry, the answer to the first question can be found in the offer FAQ and is repeated here;


- Greenfields intends to commence exploration during the Greenlandic field season in July – September 2018. The company is currently finalising exploration logistics.

Greenfields is committed to transparency in relation to its results. Review of the data will be ongoing as it is collected. The company intends to analyse this data through the northern winter (September '18-May '19), and plans to release interim results during this process. This is likely to include crowd sourced analysis. These timelines are subject to budget and other variables, so any projected outcomes are speculative, and are obviously based on the results of the exploration itself.


Best Regards,


Matthew
at Billfolda
Matthew Stuart Pinter Super admin
Subject: Greenfields Exploration Ltd Offer Suspended.
Dear Investors,
We advise that the Greenfields Exploration Offer commenced 23 May 2018 has been suspended due to a material change in circumstances, details of which are attached in a separate anouncement by the Company. Technically suspension is required for a defective document, however suspension in cases such as this, is not a judgment for or against the company. It is a trigger based on the scope of change / magnitude of amendment in the original offer disclosure. Investors are encouraged to consider cooling off rights, any replacement offer document and the general risk warning.
What happens next is up to the company and investors, however all pre-existing investors have special rights provided by the Crowd Sourced Funding Regime.
30 Day Cooling Off Rights:
Suspension of the offer affords pre-existing investors 'unconditional cooling off' rights. Put plainly, subscription to the offer can be cancelled for up to 30 days from the republication of the offer. Billfolda extends the basic cooling off withdrawal right to include any time between the suspension and republication (i.e. greater than 30 days). If republication does not occur and, or the offer does not reach its target, all remaining subscriptions will be refunded.
For the avoidance of doubt, in this instance Billfolda will return all amounts committed, including voluntary backer contributions.
If I wish to unsubscribe to the offer, how do I exercise my right to refund?
Cooling off / Refund is actioned through profile https://billfolda.com/myinvestments and then clicking the Red Refund Button. Please use Chrome as your browser and make sure you log in through the same user account you used to make the investment. Note that refunds may take up to 5 business days to process and that refund requests are irrevocable.
If you have any concern or trouble, please email support@billfolda.com or call us on 02 9280 2655 for assistance.
Further applications are closed awaiting notice from the company. The company may republish the offer or close it. In this instance the company has expressed a desire to close, and republish a new offer with an extended offer period the details of which will be circulated to our newsletter recipients and via the https://billfolda.com/offer-detail/105-greenfields-exploration-limited .
We trust that the above is informative and offer our personalised assistance if any problem should arise.
Regards,
Billfolda Support
Matthew Stuart Pinter Platform replied

Greenfields Exploration Limited: Offer Announcement

Greenfields Exploration is very pleased to announce that it is in advanced discussions with a major partner in relation to the Greenland Frontier Project. We see this as an early vindication of the potential of the project and our business model. We will release full details once the agreement is concluded. However, it does mean that in our view, there is likely to be a material change to the company's circumstances, which means there is a material change to the terms of the crowdfunding offer.

Legally we are required to suspend the offer where there is a material change in circumstances, so that the new situation can be disclosed in full to potential investors. We also think this is ethically important to keep investors informed. Obviously, we cannot disclose the terms of an agreement which has not yet been signed. Given the way the legislation works investors need not continue with a pre-committed investment "cooling-off" applies. If we cannot republish the offer with the appropriate disclosures made, we intend to open it as a new offer.

We are hard at work finalising the agreement and our exploration plans. We will be very pleased to update you as soon as we are allowed to do so.